DbWrench ...
makes creating and modifying databases quicker and easier
streamlines many common database tasks
supports many operating systems and databases in a single license
Try it out! Download now!
Key Benefits
Use Modeling to Produce Better
Database Designs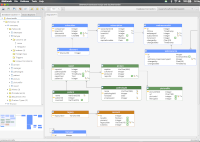 Use ER diagrams to model, analyze and communicate your designs

Visualize the Designs of Existing Databases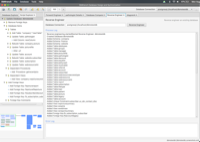 Reverse engineer databases into a
database designer in seconds
Why Choose DbWrench
Productivity

Our priority is to implement features that will save database developers time with their database design tasks.

Reliability

We use extensive testing and continuous release cycles to build a product users can rely on.

Cross Platform Support

Run DbWrench on Windows, Mac OS X and Linux. All with a single license.

Cross Database Support

Run DbWrench with today's most popular database systems. Again all with a single license.

User Support

We endeavor to respond to user questions, requests and problems in a timely manner.